SCADA Programming
Smart solutions to meet your needs.
Systems to fit a wide range of budgets are offered to help clients stay competitive and relevant. TURN-KEY CONTROLS has emerged as a leader in process control and SCADA systems. Let them help find the right fit for your needs. Economical solutions are offered as well as all-encompassing factory-wide overhauls that ensure our clients are leading-edge.
We offer full consulting and design services to determine the exact requirements of any given application.
If you do not need all the bells and whistles of a canned SCADA system but need a more economical solution, TURN-KEY CONTROLS offers customized SCADA packages where we develop your required screens and actions in Visual Basic.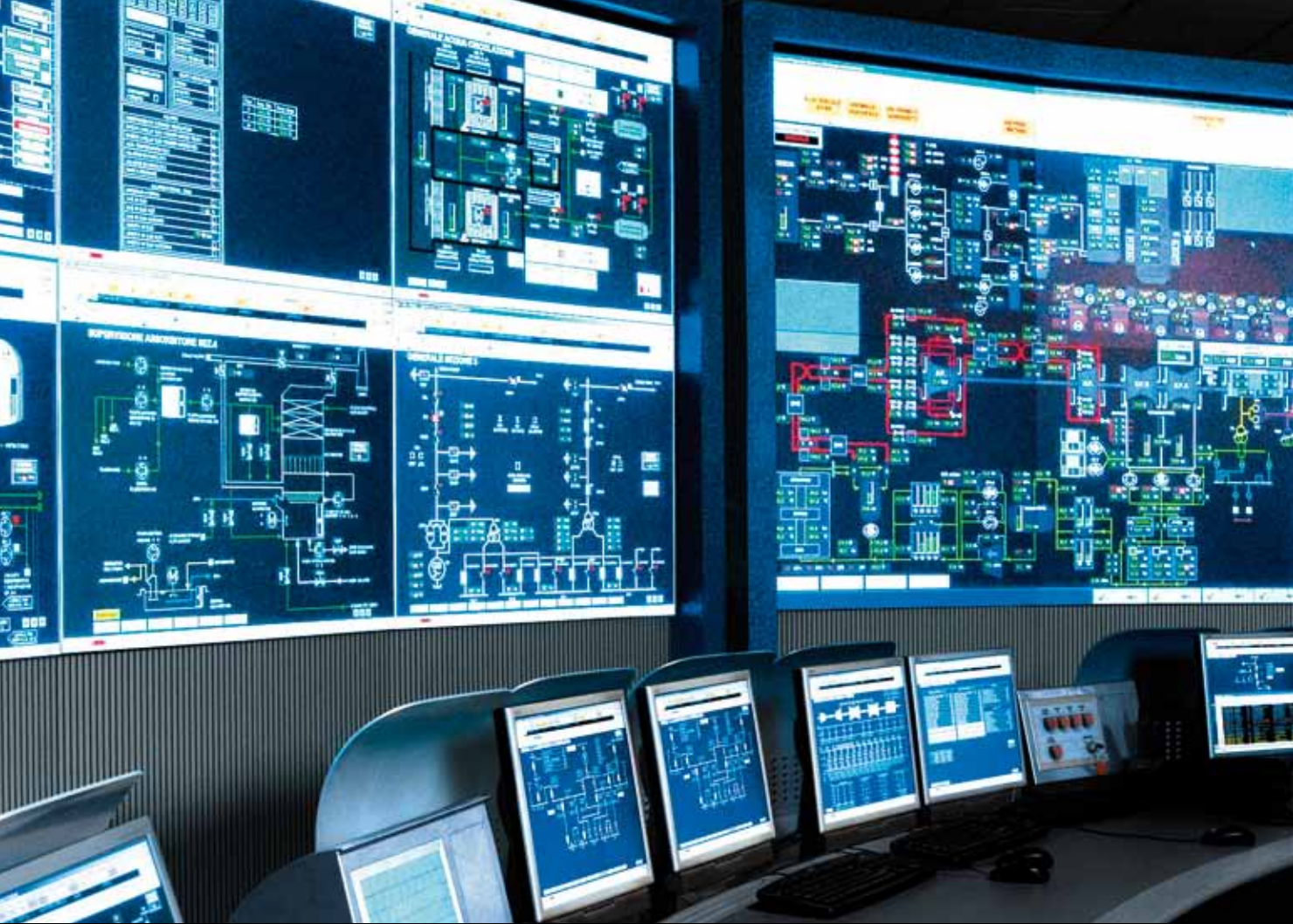 Need plant-wide SCADA? No Problem
TURN-KEY CONTROLS has experience in all the major SCADA packages (Siemens WinnCC, Intellutions iFIX, Wonderware, A/Bs RS View and more. Experience ranges from a single machine HMI to full blown redundant Server/Client with Historian architecture SCADA Systems.
– Better automation (remote control, automatic control and machinery to manipulate moving parts and products) is often achieved by an engineered design programmed to simplify processes and decrease human error. Gauges and instrumentation are programmed so at the touch of a button the desired correction begins. TURN-KEY CONTROLS is a trusted partner supplying a wide range of services and applications to increase quality, enhance worker safety, cut costs, and/or increase production levels. Some enhancements you may be interested in include PLCs, a better operator interface, automation software, power supplies /sensors, or communication & networking improvements.